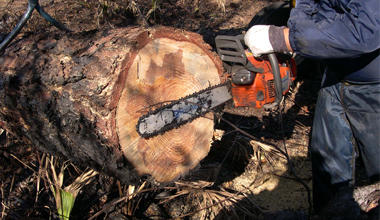 Saleh Mohammad A. Karim (SAK Group) is a family owned company and involved in timber business since 1955. We are the largest and leading timber traders and importers in Pakistan from various sources throughout the globe of various types of Round Logs, Medium Light Hardwood, Softwood, Sawn Timber, Softwood rough cut, Ashwood, Beechwood, and last but not the least, Burma Teak.
Our traditional business line is various tropical hardwoods logs and lumber (mainly logs). We are the largest importers of Myanmar (Burma) Teak in Pakistan from last several decades.
The grain quality, technical characteristics and multiple applications – all these natural properties make Myanmar (Burma) Teak Executive – Simply Executive
Other than Myanmar (Burma) Teak we also regularly import and maintain stocks of Gurjan round logs from Myanmar. This specie is specially recommended for plywood application.
We are also the largest importers and stockiest of Mixed Light Hardwood (MLH) round logs from Malaysia. This section of our products consists of various species such as Keruing, Balau, and Mersawa, which are also suitable for the use of plywood production.
As far as tropical lumbers are concerned we maintain regular stocks of Yellow Meranti, Dark Red Meranti and Kapur from Malaysia and Sapelli, Iroko and Wenge from Africa.
Apart from tropical hardwoods we are also servicing Pakistan's timber industry as number one suppliers of European and North American hardwood lumbers and logs (mainly lumbers).
We are the only importers of European beech lumber from France in Pakistan for last many years. We are covering about 80% requirement of Pakistan's beech lumber market. Similarly we are the leading local suppliers of American White Ash lumber.
European White Oak, American Red Oak, American Walnut and Cherry lumber are few of important hardwood species within our product profile.
Just few years ago we entered in softwood lumber and logs business. Today we are the biggest importers of softwood round logs from Alaska (USA). A small portion of our softwood logs requirement is also being imported from Europe. As far as softwood lumbers are concerned we are Pakistan's biggest importers of softwood rough lumbers from Russia. Besides rough lumbers we also import and stock softwood S4S lumbers from North America and Europe.
We are emerging and active players in engineered wood products such as sanded and laminated MDF from Malaysia, Thailand, Sri Lanka and fancy plywood from China.
Besides timber and engineered wood products import, our associate companies are involved in manufacturing of engineered wood products, glue and melamine compound. For details please see Our Company Profile.