Working Properties
A versatile timber that is easy to machine, plane, turn, glue and bore. It dries easily with minimal movement in performance and has little tendency to split when nailed. It takes and holds paint, enamel and stain eAceptionally well.
Physical Properties
A medium density wood with low bending, shock resistance, stiffness and compression values, with a medium steam bending classification.
Durability
Non-resistant to decay, heartwood is moderately resistant to preservative treatment, sapwood is permeable.
Main Uses
Light construction, furniture, interior joinery, kitchen cabinets, doors, panelling, mouldings, edged-glued panels, turning and carving.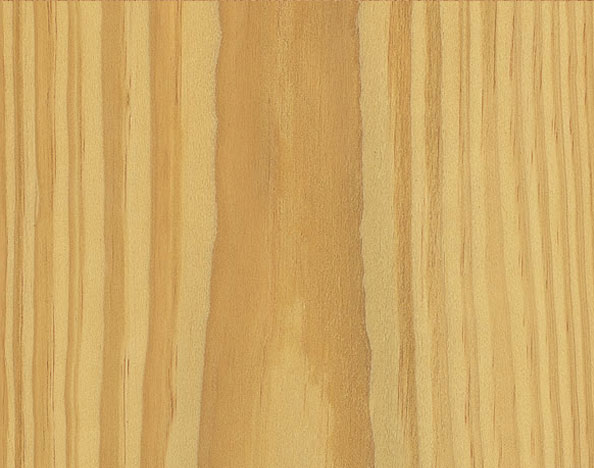 0.42

Specific Gravity (12% MC)

449 kg/m3

Average weight (12% MC)

9.8 %

Specific Volumetric Shrinkage ( Green to 6% M.C)

10,894

Modules of elasticity
Usa
Eastern White Pine (EWP)
| Thickness | Width | Lenght | Grade |
| --- | --- | --- | --- |
| 19 mm | 89,140,184,235,286 mm | 6 to 16 ft | industrial & standard grade |
Ponderosa Pine (PPLP)
| Thickness | Width | Lenght | Grade |
| --- | --- | --- | --- |
| 19 mm | 235 & 286 mm | 6 to 16 ft | common # 3 grade |
Southern yellow (SYP)
| Thickness | Width | Lenght | Grade |
| --- | --- | --- | --- |
| 38 mm | 235 mm | 8,10,12,14,16 ft | S4S |
| 50 mm | 8,10,12 in | 8,10,12,14,16 ft | rough |
Europe
Rough KD Whitewood/Redwood
| Thickness | Width | Lenght |
| --- | --- | --- |
| 22 mm to 30mm | 44mm & up | 2.985 & 3.985 meter |
S4S Whitewood
| Thickness | Width | Lenght |
| --- | --- | --- |
| 21 mm | 90,105,120 mm | 2.985 & 3.985 meter |
| 27 mm | 90,105,120 mm | 2.985 & 3.985 meter |
| 30 mm | 90,105,120 mm | 2.985 & 3.985 meter |
| 45 mm | 90,105,120 mm | 2.985 & 3.985 meter |
Canada
SPF
| Thickness | Width | Lenght | Grade |
| --- | --- | --- | --- |
| 38 mm | 89 mm | 7 ft | A Grade |
| 38 mm | 140 mm | 7 ft | Standard Grade |
| 38 mm | 184 mm | 14 ft | Slect Grade |
| 38 mm | 235 mm | 8,10,12,14,16,18 & 20 ft | No .2 & J Grade |
Hemlock
| Thickness | Width | Lenght | Grade |
| --- | --- | --- | --- |
| 105 mm | 105 mm | 10,12,13 ft | Utility Grade |
SPF/ESLP Broads
| Thickness | Width | Lenght | Grade |
| --- | --- | --- | --- |
| 19 mm | 235 & 286 mm | 6,8,10,12,14,16 ft | Common # 3 Grade |