Uses/ Applications
Medium density fiber board is extensively used in:
Interior use applications
Kitchen moldings
Bathroom wood work
Furniture making
It may be used to make display cabinets, wall-panels and storage units. MDF is primarily used for internal use applications, in part due to its poor moisture resistance. It is available in raw form with a fine sanded surface or with decorative overlay such as wood veneer, melamine paper or vinyl. Used extensively in kitchens and for mouldings, and in bathroom environments. It's use as an exterior cladding for housing has successfully been trialed, and structural applications are are increasing.
Product Description
Formulated from wood fibers glued under heat and pressure, MDF is a kind of fiberboard with a fine sanded or decorative surface. MDF is created with the finest of particles and can be easily drilled, filled, machined or drilled without any exterior damage. MDF is a wood panel product which is reconstituted from wood fibers and therefore is smoothly dense throughout with even sides which makes it excellent for machining. MDF is comparatively more water enduring as compared to particle board.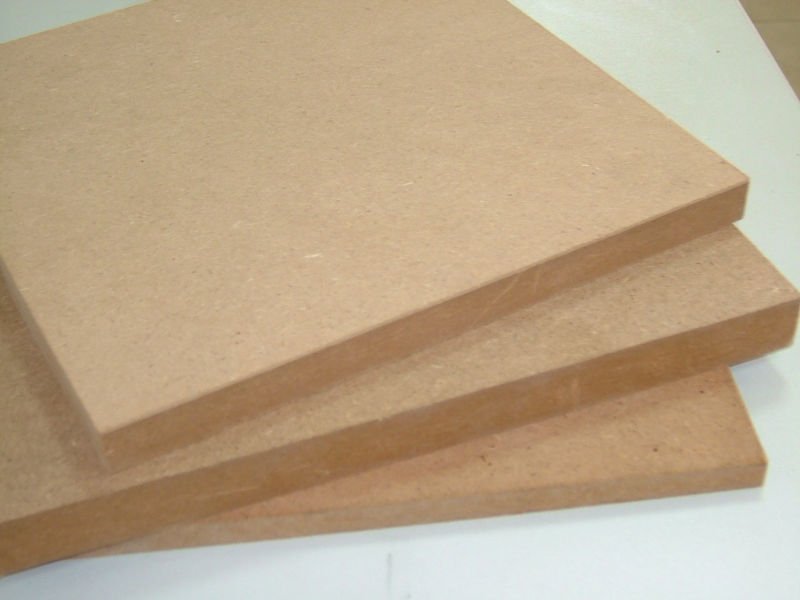 Dimensions
W x L= 4ft x 8ft
Thickness:2.3mm, 3.4mm
7mm, 10mm, 11mm
16mm, 17mm, 24mm